About Us
---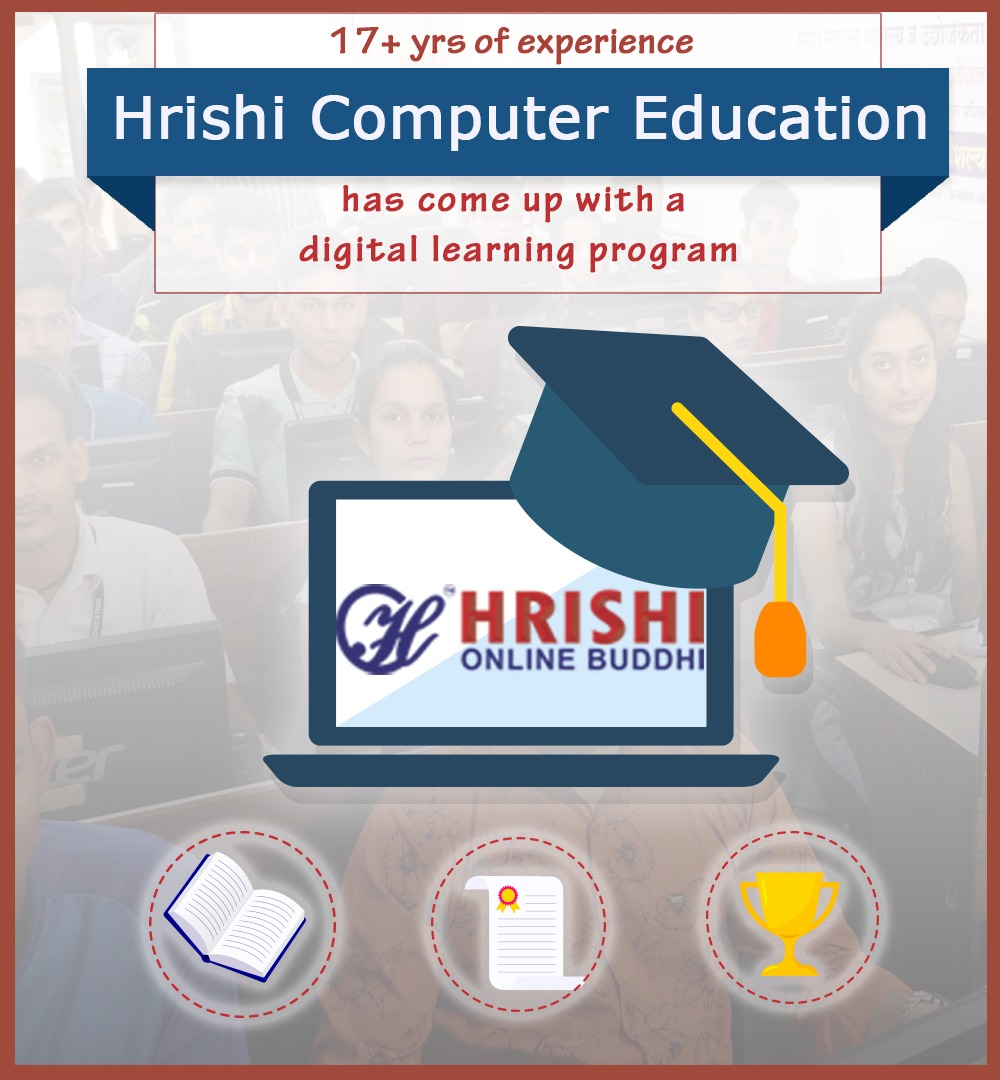 With over 17+ years of experience in conducting offline vocational training programs, academic coaching, training and workshops for different technologies as well as Government-funded courses and projects, Hrishi Computer Education has not only aided & certified over 35,000+ students but has also enhanced their career prospects.
To facilitate the continuity of education for several students this vacation, Hrishi Computer Education has come up with a digital learning program – HRISHI ONLINE BUDDHI
At this online program students will get access to learn several of our featured online courses & also gain mastery over them.
Acquire the benefits of interpreting & understanding complex excel functions with complete mastery over concepts & skills.
Why should you consider learning this course ?
---
Graphic design plays an important role in today's modern competitive world. it has become an integral part of any business and occasion.

If you want to become the best graphic designer then you must go for this bundle course of graphic design.

With the help of Photoshop, individuals can do image editing, retouching, creating image compositions, website mockups, and adding effects.

This course is designed with the aim to equip learners with the fundamental factors of conceptual designing along with free tools.

By using CorelDraw, each object can be edited separately, with shape, color, size, and position.Indesign is an industry-standard design tool for marketing.
Benefits of joining this online course
24x7 Access
You can access this course at any time based on your conveinient
Qualified Trainer
Learn from the industry experts.
Practical Assignment
Practical assignments after every topic completion.
Certification
Once you complete your course, you will recieve course completion certification
Example Curriculum
The curriculum block is dynamic. As you add curriculum to your course, you'll see it automatically populate here.
EXAMPLE