Why LIVE Training ?
Designed by Experienced Professionals

Hands-on-practice

Personalized feedback from the trainer

Individual-based live interactive training

Weekly LIVE doubt clearing session to solve your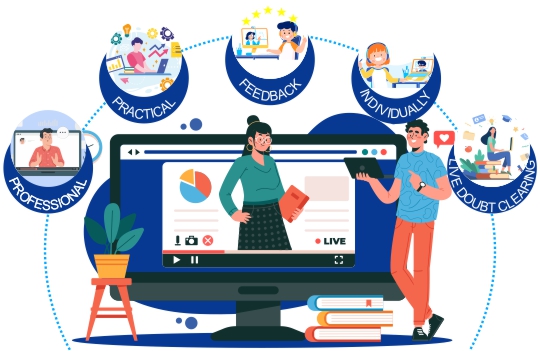 Course Duration
Approx. (26.5) Hours
Skill Level
Beginner to Advance
About C & C++
Do you know why you should prefer to learn C & C++?
️Companies that build complex software products prefer the C & C++ language for building the foundation

C & C++ languages are used in devices like Operating Systems, Image Editors, and Web Browsers.

️It provides speed and low-level data management flexibility.
Make a wise choice and choose C and C++ Live Training to jump-start your career
Instructor
Instructor Name : Priyanka Vijay Kamble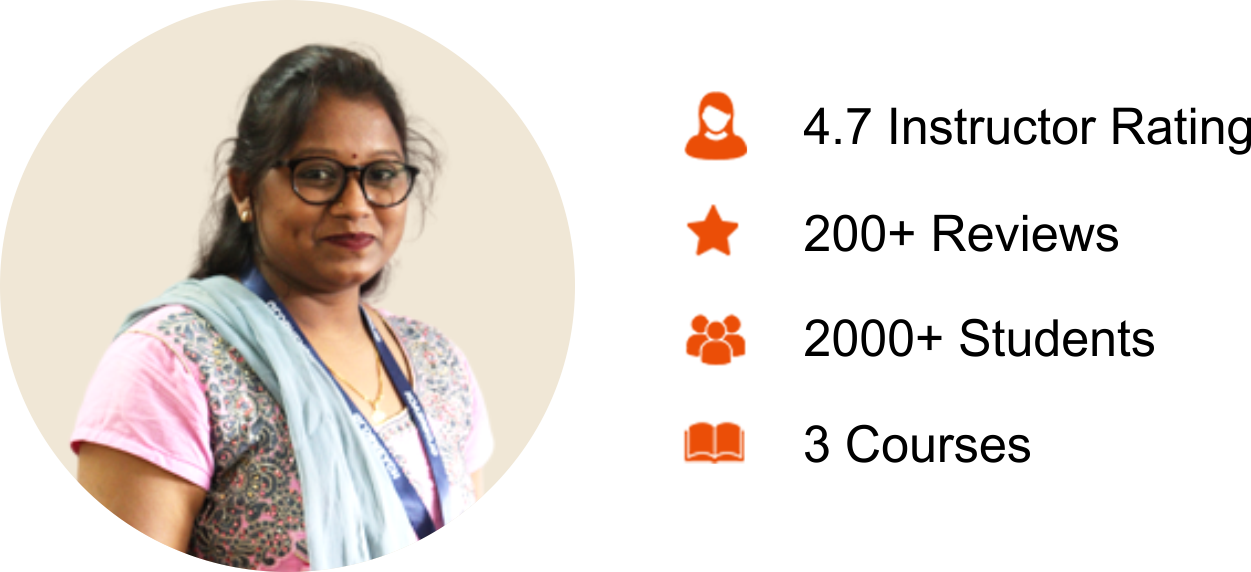 Priyanka Vijay Kamble is a popular programming instructor with over 6 years of experience & rich working experience backed by graduation in Btech (EXTC). Priyanka has trained more than 1000+students in C & C++ Programming.

Have been training students and employees on various programming languages like, C++ , JAVA technologies and Web Development.She is an expert in problem solving techniques, algorithms, competitive programming.

Have been into web development, and worked as you tuber in delivering knowledgeable content to students' latest technology topics.

Visit Hrishi Computer EducationYoutube Channel to access more FREE videos on latest technology which has helped many students .
Student Feedback
Niki Mehta

"I am a student of vartak college. After completing my H.S.C, I decided to do B.Sc. I.T. So before starting with this academic study, I decided to build a base by learning C programming in vacation. I joined Hrishi classes as it was near to my home and even I had did MS-CIT from here itself. Teachers have a good knowledge of the subject. I was taught basics of programming and then slowly and steadily, I started writing C codes on my own. They not only gave me academic guidance but also made me aware about scope and career options after doing BSc IT. I am very much grateful to them!"

---

Shurmila Das

" I am a B.Com graduate. I took admission in Hrishi Computer Education to learn C++ and Core Java Programming. I was not from I.T Background and hence had lots of expectations from the faculty. And to my satisfaction, faculties in Hrishi really taught in an excellent way. For some topics ppt presentations and even Videos were shown to us. These made easy for us to understand the concepts in a better way. Programming was taught practically and regularly we were told to write programs and then execute on own. This enhanced confidence in us of doing programming. Learning material provided was too good. I would like to thank Faculties for their great efforts."

---

Sonchita Das

"I have completed my C++ course from Hrishi Computer Education. They take lots of efforts so that students can improve their coding skills and can do programming on their own. Faculty teaches very well. She gave Core knowledge of the subject and hands-on practice of programs helped in solving doubts and Error Debugging. I managed to complete my course successfully and scored good marks in exams. Thank You!"

---

Shraddha Karekar

"I had done my project in C# with .Net in Hrishi Computer Education. Training objectives were clearly explained and achieved. The hands-on practical training session were very good. The trainer used many ways so that she can train us in the easiest way she could. I had no knowledge and had no such experience of building a software before. Was very much excited. Trainer helped me a lot and was able to successfully built my first software. Thank You!"

---
Guest Lecturer from the Industry Pioneer
Name : Mrs.Surekha Bhosale

The HrishiOnlineBuddhi Platform was created by Mrs. Surekha Bhosale. a pioneer in the education field , an entrepreneur running an IT institute with 21 years of experience ,certified career coach who has trained more than 35000+ students offline and Online being a part of many courses at the University level to thousands of students.

Has Delivered Seminars on various topics like in the computer science and information technology fields and has bagged 13 prestigious awards for her work towards education industry from Government till date.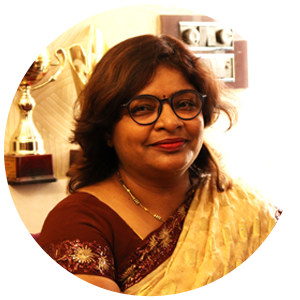 The goal of HRISHI ONLINE BUDDHI platform in the next 3years is to make one million students learn and get skilled at an affordable cost