About Php And Mysql Coding Online Course
Learn To Perform Coding With Php And Mysql At Basic Level And Gain Skill Proficiency In Php Language And Mysql Database Management System
The Coding With Php And Mysql Course offered by HRISHI ONLINE BUDDHI enables learners with zero skills to learn the basic essentials of Php and Database Management with Mysql and provides working knowledge to develop advanced web applications using Php & Mysql from scratch.

It covers the concepts in the Php Mysql Tutorial based on the foundational topics that includes Basics starting with Php, Working with Form, Super Global Variable, Php and Mysql DB (CRUD Operation - Creating User Management System) and much more.

What's more, this 12 Hours Online Course is also equipped with Comprehensive Study Notes that can help any Individual to acquire the fundamental development skills to build their own Php Mysql Web App.
For Who
Who Can Opt For This Online Coding With Php And Mysql Course?
Anyone who desires to learn Php and Mysql
Individuals who want to build their own Php Mysql Web Applications
Someone looking to enhance their skills in Php and Mysql
Why This Php And Mysql Coding Online Course?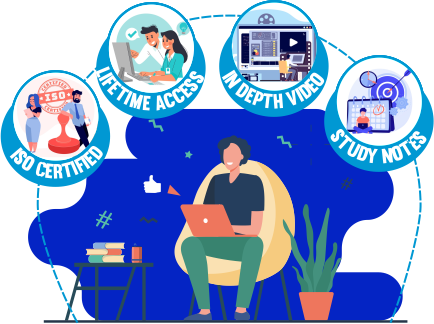 This online coaching ensures that students gain an in-depth knowledge of the subject

Understand each practical example independently

Get a solid foundation in this subject

Training provided by experienced professionals with relevant experience

Lifetime course access
who we are
Hrishi Online Buddhi - One of the Best Online Learning platforms in Palghar
Hrishi Online Buddhi, the best Computer Science Online Classes In Palghar, India, is where students and aspirers likewise can learn top courses online ranging from Business Skill Courses, MKCL and University Certified Courses, IT and Software Courses and Academic Courses. It serves easy-to-learn videos (offers 60+ featured courses on every topic imaginable with 24x7 lifetime access to subscribers) in their courses. The course material is vetted by leading industry experts having relevant experience under the visionary leadership of Mrs. Surekha Bhosale (an Entrepreneur, Mentor, Trainer, Counselor) that guarantees career head-start to aspire goals and dreams, employability promise, and a certificate after course completion which is valid all over India.