Course Duration
Approx. 12 Hours
About Course
Take your Profession to the next level with a Certificate.
What you will get to learn
Variable, Data type, Strings

Constant, Arrays, Sorting arrays, Multidimensional arrays

Functions, User Define functions, PHP Date and Time, Assignments

Conditional if else, Switch statements, While loop, For loop

PHP global and Super global variables
Form handling

Form validation and required Field

Creating Registration Form with Client side validation

Creating Registration Form with Server side validation

Sending Email after form submission
Error Handling

Exception Handling
Master Page Designing

Includes file with mater page and Add user page designing

Creating and Connecting to MySQL Database

Inserting user data to database and Img upload

Manage user page design with PHP code

Designing of edit page

PHP code for updating a particular User Data

Using DataTable
Login Page Design

PHP Code for admin and Creating admin table

PHP Code for Logout

Authenticating in each Page through session if user is logged in
Why Choose Us??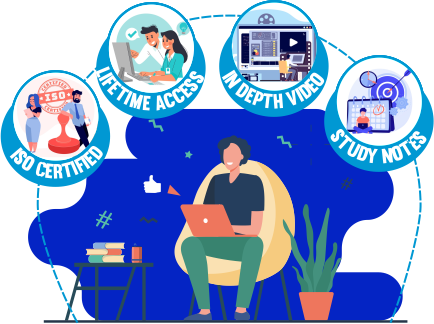 Training by experienced professionals with relevant experience

Master your skills with in-depth training videos

Add ISO Certification in your resume

Lifetime Course Access

Comprehensive study notes prepared by expert faculty in soft copy format