About Us
---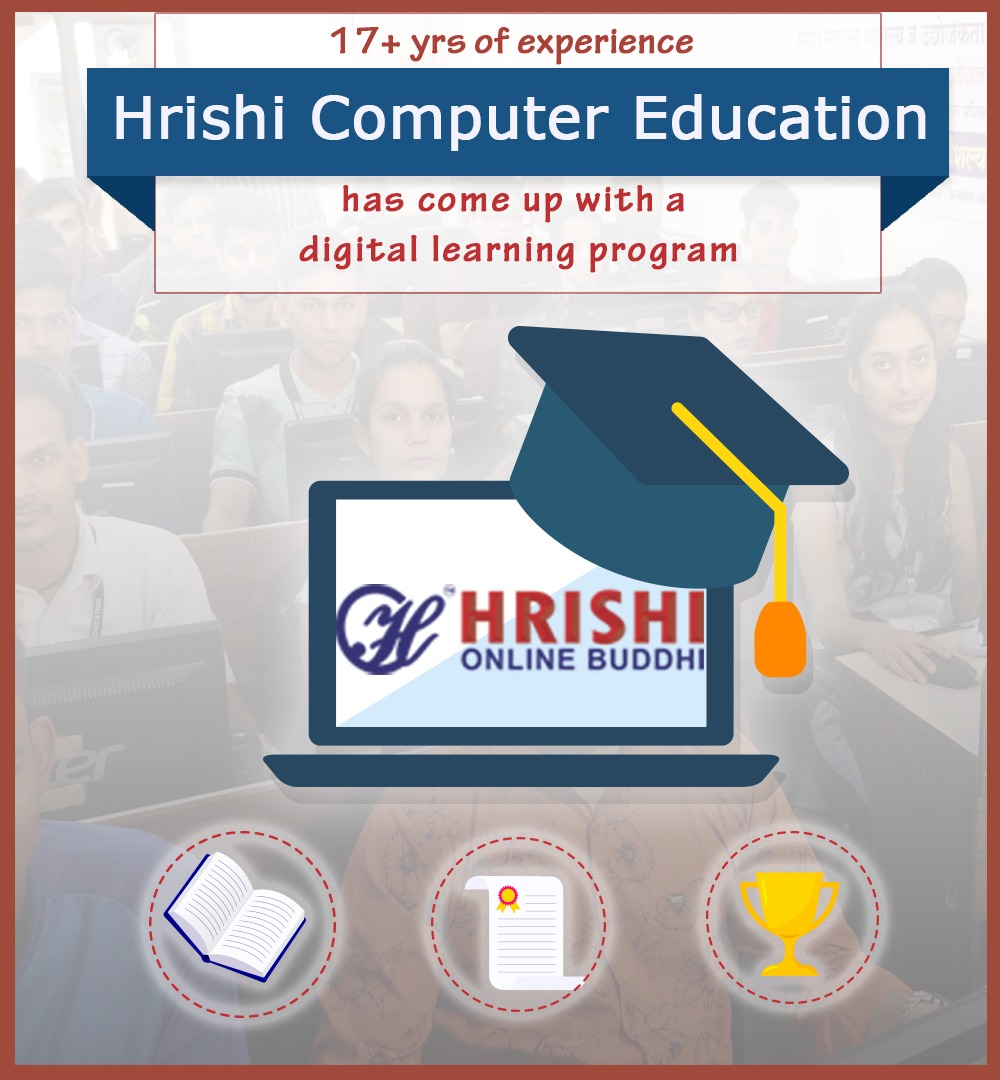 With over 17+ years of experience in conducting offline vocational training programs, academic coaching, training and workshops for different technologies as well as Government-funded courses and projects, Hrishi Computer Education has not only aided & certified over 35,000+ students but has also enhanced their career prospects.
To facilitate the continuity of education for several students this vacation, Hrishi Computer Education has come up with a digital learning program – HRISHI ONLINE BUDDHI
At this online program students will get access to learn several of our featured online courses & also gain mastery over them.
Acquire the benefits of interpreting & understanding complex excel functions with complete mastery over concepts & skills.
Why should you consider learning this course ?
---
In this course, the learners will gain a clear understanding of how to work with graphics editors such as CorelDraw, Illustrator, and various Free Tools to master the skills (basic or advance) needed in graphic designing.

The course is designed with the aim to navigate learners through the different aspects of creative graphic designing in the professional world of graphic design and to also increase their knowledge in these areas.

Bundle Graphics Designing (CorelDraw + Illustrator + Free Tools) course ultimately will help you to learn and design your own artwork, whether for a job or for a hobby.

Those who desire to forge a career path as a graphic designer then this course is just the one for you.
Benefits of joining this online course
24x7 Access
You can access this course at any time based on your conveinient
Qualified Trainer
Learn from the industry experts.
Practical Assignment
Practical assignments after every topic completion.
Certification
Once you complete your course, you will recieve course completion certification
Gain insights on the currently used advanced techniques of the graphic industry.
Grasp how to scale, align, & adjust your vector objects with ease.
Become proficient in creating and editing your own graphic design.
Secure your career dream in graphic designing.
Example Curriculum
The curriculum block is dynamic. As you add curriculum to your course, you'll see it automatically populate here.
EXAMPLE