About Canva Graphic Design Course
The Best Graphic Designing Course Online To Improve Your Graphic Designing Fundamentals, Tool Use, Techniques And Principles In Canva
The Canva Graphic Design Course offered by HRISHI ONLINE BUDDHI helps learners understand the use of free online software platform as well as to create stunning graphics through the basic principles and ideas in a very short amount of time.

It enables one to Learn Graphic Design Online via Canva and master it's every basic concept covering the topics like Information about Canva, Elements of design, Principles of design, Color Theory, Typography and much more.

What's more, this Online Course is also equipped with Comprehensive Study Notes that can help those looking to create beautiful looking graphics easily or for beginners new to Canva.
Who Can Opt For This Online Canva Graphic Design Course?
This Canva Graphic Designing Course Online is designed for:
Anyone that wants to learn Canva Graphic Design Classes Online
Someone with no design skills who desire to know how to use Canva
Entrepreneurs & Solopreneurs
Graphic Designers or Canva Lovers
Why This Online Graphic Design Course With Canva?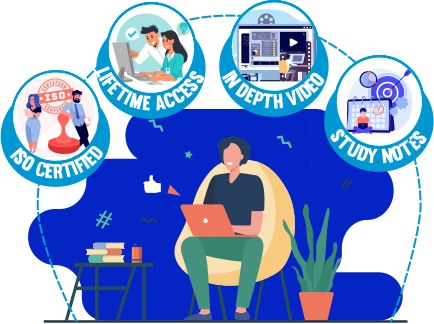 This online coaching ensures that students gain an in-depth knowledge of the subject

Understand each practical example independently

Get a solid foundation in this subject

Training provided by experienced professionals with relevant experience

Lifetime course access
who we are
Hrishi Online Buddhi - One of the Best Online Learning platforms in Mumbai
Hrishi Online Buddhi is one of the leading Online Learning Platforms in Palghar, India, where students and aspirers likewise can learn online from top course categories such as Business Skill Courses, MKCL and University Certified Courses, IT and Software Courses and Academic Courses. It serves easy to learn videos (offers 60+ featured courses on every topic imaginable with 24x7 lifetime access to subscribers) in their courses. The course material is vetted by leading industry experts having relevant experience under the visionary leadership of Mrs. Surekha Bhosale (an Entrepreneur, Mentor, Trainer, Counselor) that guarantees career head-start to aspire goals and dreams, employability promise and a certificate after course completion which is valid all over India.