Course Duration
Approx. 4 Hours
About Course
Boost your designing skills with Graphic Designing with CorelDraw course!
What you will get to learn
1. Introduction

2. CorelDraw Interface

3. Layout Tab

4. Creating New Document

5. How to Repeat & Combine Object

6. How to create Smile Face

7. How to design HDFC Logo

8. How to design Pepsi Logo

9. How to design Pepsi Logo
What makes this course exceptional?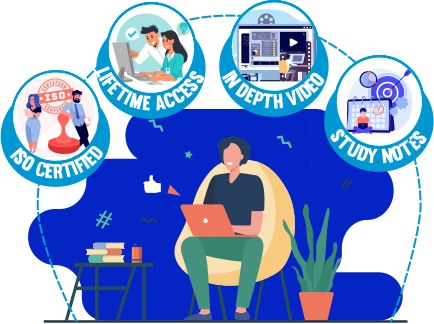 Gain deep knowledge of CorelDraw and its functions

You'll be repeating and combining objects with the practical assignments

Understanding various editing tools have different effects on objects

Know how to create different shape objects with 3D effects, visiting cards, brochures, banner designs, and certificates
Who can opt for this course?
Anyone who wishes to learn to use CorelDraw

Individuals who are just at the beginning to become graphic designers

Graphic designer with other graphics designing skills who wish to enhance skills in CorelDraw