About Graphic Designing with Illustrator Course
Master depth and perspective in Illustrator!
Illustrator is used to creating a variety of high-quality artwork of digital and printed images like cartoons, charts, diagrams, graphs, logos, books, magazines, infographics, and illustrations.

In this Online Illustrator Course, you will speed up your productivity and workflow of designing. Learn the tools and several tricks to create some beautiful design styles.

Join the Graphic Design Illustration Course and master Illustrator designing with groups, layers, and transformations.
For Who
Who can opt for this Graphic Designing with Illustrator course
Anyone Who Wishes To Learn To Use Illustrator
Individuals Who Are Just At The Beginning To Become Graphic Designers
Individuals Who Would Like To Design Logos, Cartoon Characters, Or Icons
Anyone wants to make a career in the graphic design
What makes this course exceptional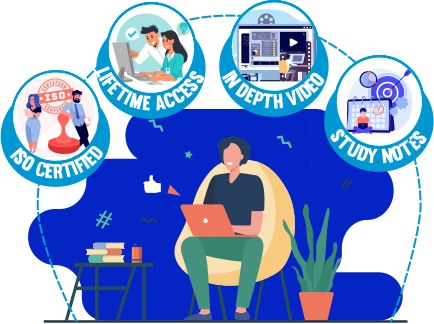 In this Graphic Designing Course Online, We have started with basics like an introduction to illustrator, how to start, and file tabs to better understand students.

Know usage of envelope distorts and creation of typography in depth.

Learn to create your own custom icons.

Understand the creation of 3D elements in the Online Illustration Course.

Get learning on live colors, clipping mask tools, vector dice in illustrator, landscape scene, flyers, and cartoon characters.
who we are
Hrishi Online Buddhi - One of the Best Online Learning platforms in Palghar
Hrishi Online Buddhi is one of the best Online Learning platforms in India. Individuals aiming to learn some new marketable skills, tech skills, or want to explore a topic for fun, can opt for our various courses. We serve courses like Business Skill Courses, MKCL & University Certified Courses, IT & Software Courses, and Academic Courses with easy-to-learn videos. What more? We also offer some Basic Computer Courses for FREE, vetted by leading the company employability and gives access 24 x 7.