About HTML & CSS Course Online Course
Avail benefits of learning HTML & CSS coding languages
HTML & CSS are the essential languages for a new web developer to know.

With the step-by-step approach, this 6.11 hours course will help you learn by building some mini-websites from scratch.

After the course completion, you will develop your own excellent website or manage the page you already have.

With our Best Online Coding Courses get detailed guidance and build any website layout you can imagine.
For Who
Who can opt for the Tally Prime Online Course
This Course Is For Beginners Who Want To Start Their Career In Web Development
Individuals wish to opt for HTML Online Course with Certificate
Individuals Who Want To Learn Web Development From Scratch
What makes this course exceptional?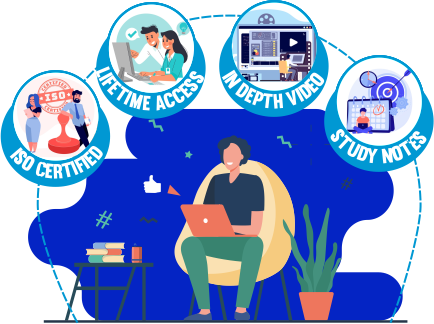 Know and use the foundation of HTML & CSS

Understand The Creation Of Iframes, Emojis, Forms, Validation, SVG Graphics, And Media

In this Best Online Coding Course Get Complete Knowledge On Using Fonts, Icons, List Styling, Display Property & Visibility, CSS Position Elements, Overflow, And Selectors & Many More

Learn CSS Transform Methods & Transition, Animations, Flexbox, And Media Query For Responsiveness
Develop Modern Responsive Websites & UIs
Learn how to build responsive websites and user interfaces with modern HTML5 and CSS3.

Stop having to rely on frameworks like Bootstrap for your user interface at Best Place to Learn HTML and CSS
who we are
Hrishi Online Buddhi - One of the Best Online Learning platforms in Palghar
Hrishi Online Buddhi, the best Computer Science Online Classes In Palghar, India, is where students and aspirers likewise can learn top courses online ranging from Business Skill Courses, MKCL and University Certified Courses, IT and Software Courses and Academic Courses. It serves easy-to-learn videos (offers 60+ featured courses on every topic imaginable with 24x7 lifetime access to subscribers) in their courses. The course material is vetted by leading industry experts having relevant experience under the visionary leadership of Mrs. Surekha Bhosale (an Entrepreneur, Mentor, Trainer, Counselor) that guarantees career head-start to aspire goals and dreams, employability promise, and a certificate after course completion which is valid all over India.