About Javascript & JQuery Course
Make one step ahead in Web Designing
To become a web developer, JavaScript is the essential programming language.

With our JavaScript & jQuery course module, we ensure that you won't miss a single thing you need to know as a JavaScript developer.

Learn JavaScript & jQuery from beginner to advanced with prototypes, JavaScript engines & how it works behind the scenes.

Gain project-driven learning with various examples to create manipulating DOM objects of web pages with JavaScript & jQuery.
For Who
Who can opt for this Bundle Graphic Designing Course?
Want to build professional dynamic websites using JavaScript and jQuery language
Who want to enhance their JavaScript skills in web development
What makes this course exceptional?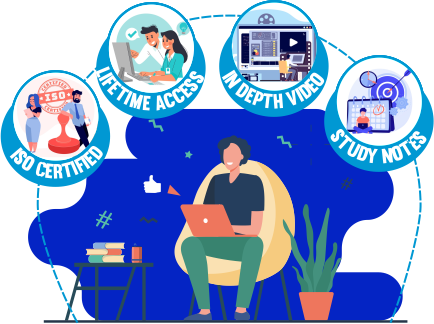 We have explored important topics like Arrays & Objects in detail

Learn how to work with operators like Arithmetic, Assignment, Comparison,& Logical operators

All the core concepts of JavaScript function and different syntaxes are explained

How to work with DOM to manipulate web pages dynamically via JavaScript & jQuery

Discover how to add beautiful effects & animations to websites

Working with Cookies and Web Storage in JS

Learn how to work with forms & validation and manipulate HTML & CSS using jQuery
who we are
Hrishi Online Buddhi - One of the Best Online Learning platforms in Palghar
Hrishi Online Buddhi, the best Computer Science Online Classes In Palghar, India, is where students and aspirers likewise can learn top courses online ranging from Business Skill Courses, MKCL and University Certified Courses, IT and Software Courses and Academic Courses. It serves easy-to-learn videos (offers 60+ featured courses on every topic imaginable with 24x7 lifetime access to subscribers) in their courses. The course material is vetted by leading industry experts having relevant experience under the visionary leadership of Mrs. Surekha Bhosale (an Entrepreneur, Mentor, Trainer, Counselor) that guarantees career head-start to aspire goals and dreams, employability promise, and a certificate after course completion which is valid all over India.