About Python Programming
Gain access to multiple placement opportunities
The Python Programming Certification Course covers both basic and advanced concepts of Python, this will help you to master all concepts of python.

You will start off by learning the fundamentals of python, then, you will compressively learn about the different libraries present in python and it's framework.

You would be driven for DJANGO FRAMEWORK CLASSES for the PROJECT EXECUTION
For Who
Who can opt for the Python Course
Individuals who wish to learn python programming
Any Individual wish to become Successful Python Developer
Gain Mastery over Python Programming with our online course embedd with practical hands-on training
Why Choose Us??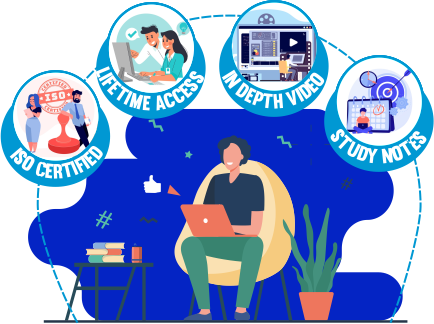 Training by experienced professionals with relevant experience

Master your skills with in-depth training videos

Add ISO Certification in your resume

Lifetime Course Access

Comprehensive study notes prepared by expert faculty in soft copy format
who we are
Hrishi Online Buddhi - One of the Best Online Learning platforms in Palghar
Hrishi Online Buddhi, the best Computer Science Online Classes In Palghar, India, is where students and aspirers likewise can learn top courses online ranging from Business Skill Courses, MKCL and University Certified Courses, IT and Software Courses and Academic Courses. It serves easy-to-learn videos (offers 60+ featured courses on every topic imaginable with 24x7 lifetime access to subscribers) in their courses. The course material is vetted by leading industry experts having relevant experience under the visionary leadership of Mrs. Surekha Bhosale (an Entrepreneur, Mentor, Trainer, Counselor) that guarantees career head-start to aspire goals and dreams, employability promise, and a certificate after course completion which is valid all over India.