About Us
---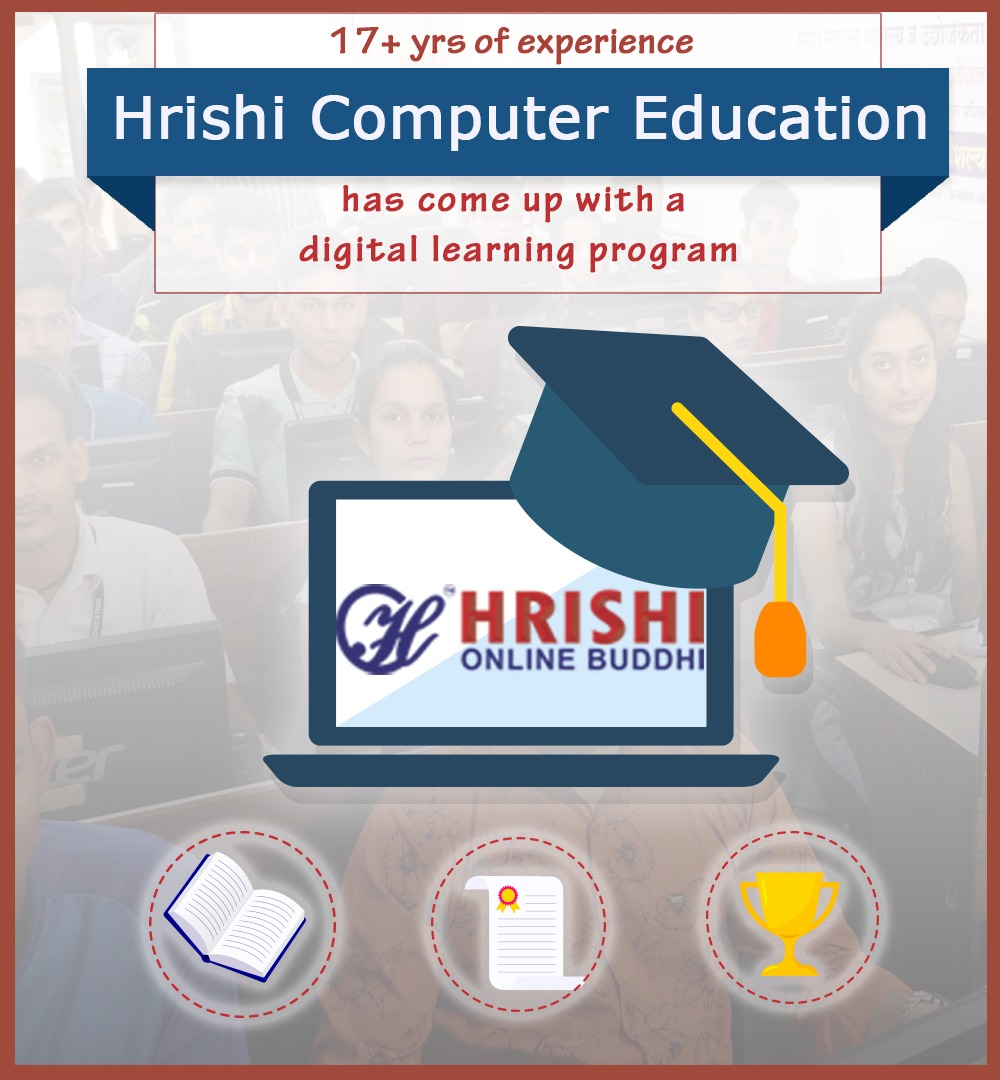 With over 17+ years of experience in conducting offline vocational training programs, academic coaching, training and workshops for different technologies as well as Government-funded courses and projects, Hrishi Computer Education has not only aided & certified over 35,000+ students but has also enhanced their career prospects.
To facilitate the continuity of education for several students this vacation, Hrishi Computer Education has come up with a digital learning program – HRISHI ONLINE BUDDHI
At this online program students will get access to learn several of our featured online courses & also gain mastery over them.
Acquire the benefits of interpreting & understanding complex excel functions with complete mastery over concepts & skills.
Benefits of joining this online course
24x7 Access
You can access this course at any time based on your conveinient
Qualified Trainer
Learn from the industry experts.
Practical Assignment
Practical assignments after every topic completion.
Certification
Once you complete your course, you will recieve course completion certification
Learn to design fully responsive landing page using HTML, CSS and Bootstrap.
Learn where you should display each section like call to action button, contact form, team/ testimonial section for your Landing Page.
Utilization of text & typo, colors, cards, and Lightbox to create responsive, attractive gallery.